Third generation of the favourite high precision replacement WELL hop-up unit (compatible models below). Compared to the basic WELL chamber, the AirsoftPro model offers a number of advantages.
First of all, it is very good sealing and quality, ie. high potential for boosting the performance. Next the chamber offers the possibility of using original Well barrels and buckings and also AEG barrels and buckings. User can decide which type of the barrel to use. This is an advantage, because market offer full range of the various brand barrels and buckings so customer may choose based on his needs.
AEG Adaptor is specially molded to minimize air loss and for best sealing. The muzzle velocity has increased by 7 m/s only by changing the chamber on the test gun WELL MB-08 (130 m/s vs 137 m/s).
QUALITY AND SMART SOLUTION
CNC production of aluminum alloy (Dural) 6061- T6 with red anodized finish.
The pressure arm is now manufactured on CNC machines and equipped with a return spring for a more reliable function.
Two rubber pads between chamber and cylinder head. This reduce barrel vibrations and improve accuracy.
Centering ring for good barrel guide with groove and for easy assembly / disassembly.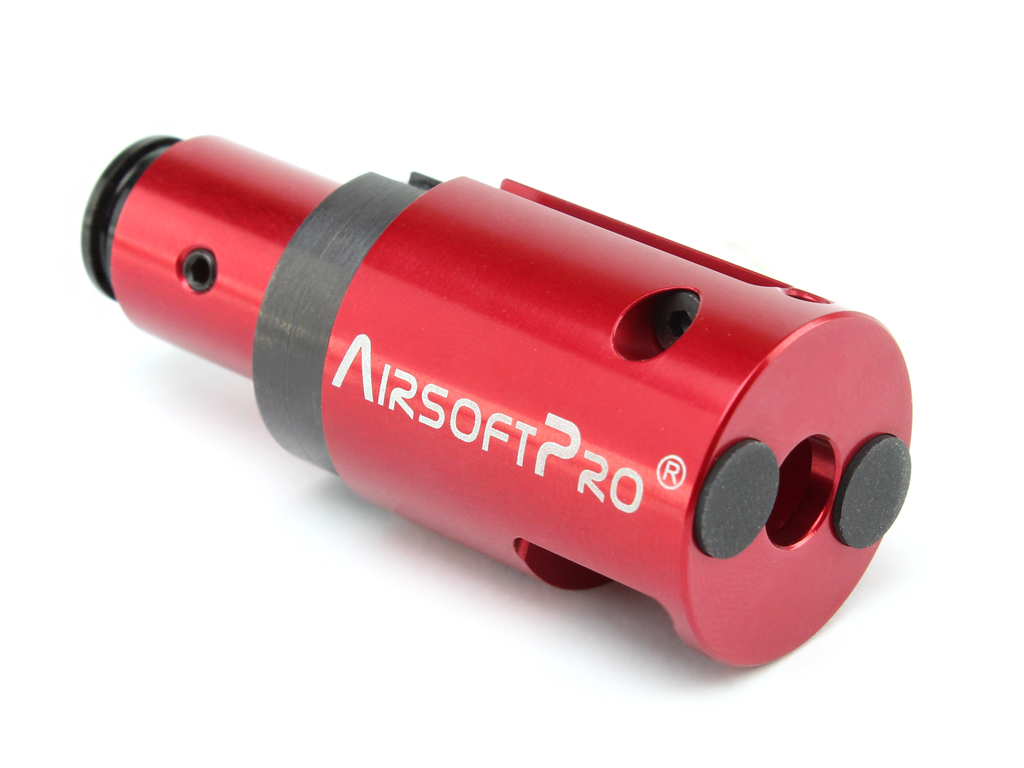 ---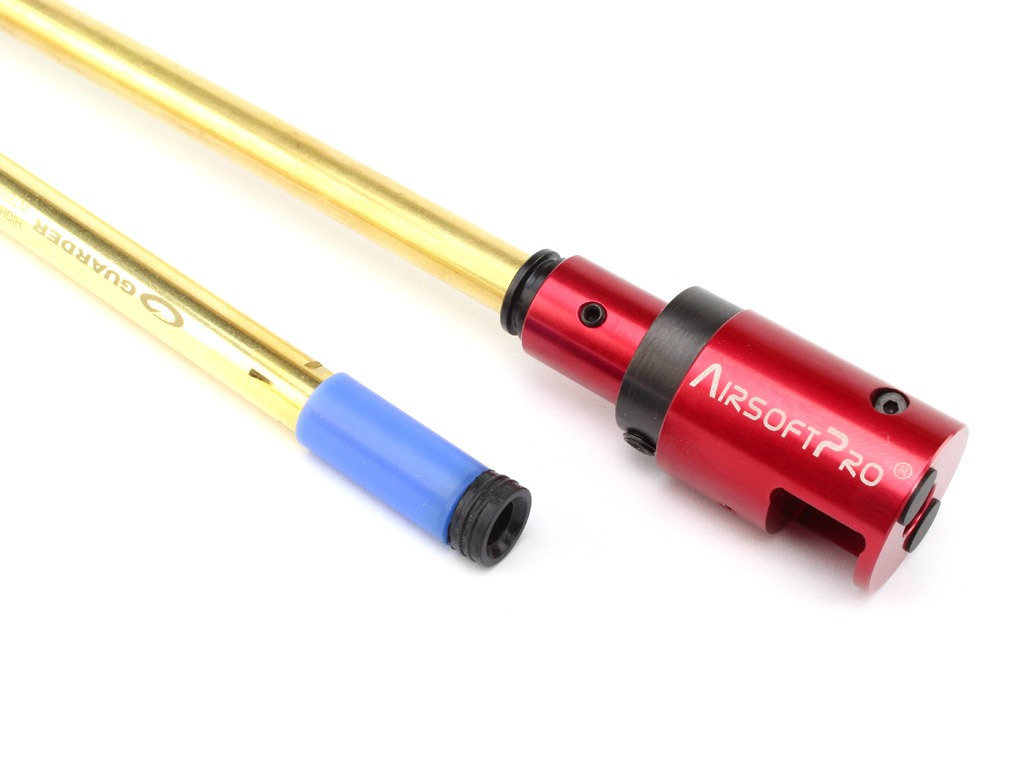 COMPATIBILITY AND FUTURE
Compatible with original Well barrels and Hop-Up buckings. Does not require any modifications.
It is also possible to use the supplied AEG Adaptor with standard AEG barrel and bucking with better sealing than previous o-ring.
The chamber includes a steel regulating ring. Hop-Up adjustment is therefore the same as the original Well.
The thread in the upper part of the chamber for possible screwing of the TDC device.
The chamber is compatible with the following guns: Well MB01, MB04, MB05, MB06, MB08, MB13, MB14, G21, G22, ASG AW308 L96, Maruzen L96.
---
EASY INSTALATION
Easy installation within 10 minutes.
Optimal barrel length is 499-500mm.
We recommend to use harder, not silicone HopUp bucking. Our favourite is for example Guarder- black.
Weight of the complete chamber is 36 grams.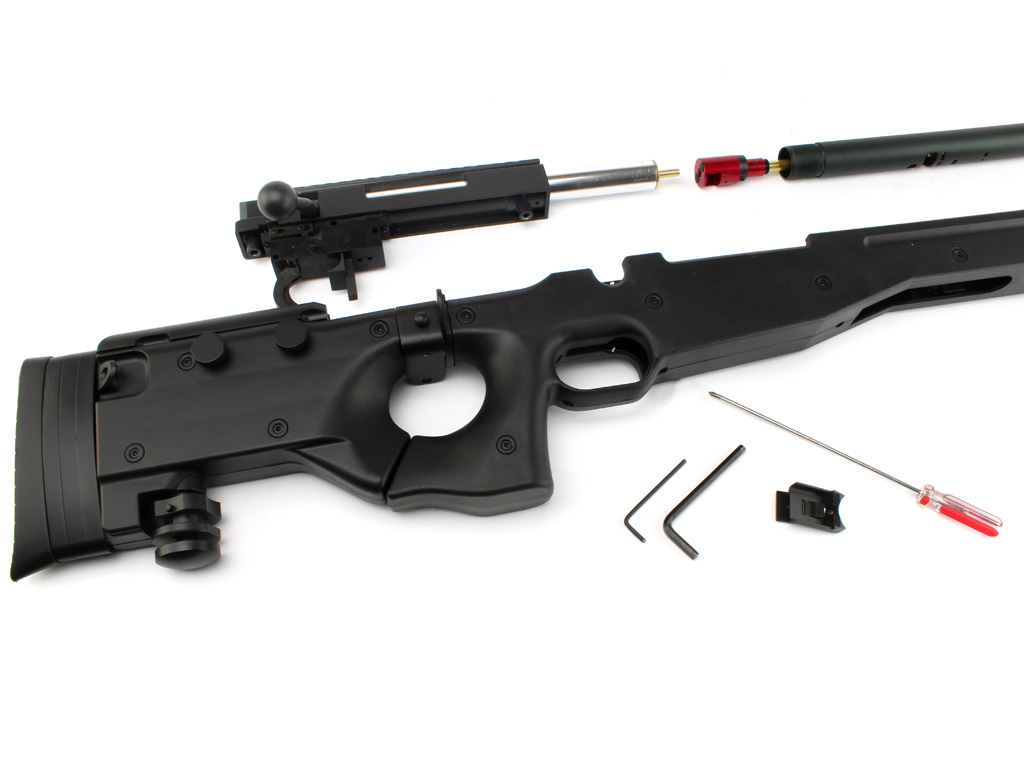 ---
PACKAGE CONTAINS
CNC HopUp Chamber Gen.3
AEG Adaptor
Centering ring
Pressure arm return spring
Steel regulating ring
Mounting screw
Two Hop-Up pressure rollers (diameter 3 and 3,5mm)